2007: sets of the year
This was all kinds of tough this year – there was rather a lot of good, free music available on the internet this year. Without further ado, the winners are:
Best Heads-Down Dancefloor Rampage: JOHN DIGWEED – Live @ Inox, 05-13-07.
For me, Digweed had been kinda sloppy of late. There were some forgettable singles, some unexciting mix CDs, the Bedrock label had been spotty and sporadic, and so on. Then, this MONSTER of a live set started doing the rounds on the interwebs. The mixing is impeccable, the music goes smoothly and subtly from place to place, and the vibe is evil and sexy and dirty and driving and totally wonderful. It is, in short, a stellar and intimidating return to form.
Best "Ahhhhhhh": HABERSHAM – Warm Art 5 Year Anniversary Mix
Warm Art is one of the longer running shows on Proton Radio, and they conjured up Georgia's finest to weave together this lovely downtempo / chillout / experimental collection. It is tricky and heartfelt, and awfully smooth, considering the range of music. It's a cliche that you can "hear the love" that goes into mixes, but in this one, you really can.
Best Reminder Of What DJing Is All About: SKREAM – Funk Special 2007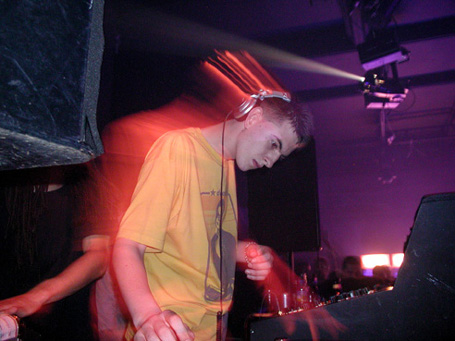 Holy shit, Skream's white. Live and learn. Anyways, in addition to being a dubstep prodigal, the man has amazing, amazing taste in old funk and disco records…and enough of a sense of humour to drop two hours of them on his radioshow on Rinse.fm . The mixing is sloppy, he talks too much, and none of it matters, because the music is just perfect.
Honorable Mentions and much love to: Calibre, Steinski, Betamax Warriors, Chloe & Cul, "Slow Music From West Africa", Tundra & Qbical, Mike Pickering, Cobblestone Jazz, Michael Fakesch, Diplo, Rennie Foster, and Condition Red.