2017: shows of the year
Perverelist, Steevio & Suzybee at ://about:blank
I'll level with you: I had a weekend in Berlin, and I meant to go to Berghain. But a huge & static mine at 0100 lead me to about:blank. I knew Perverelist would be at least good – he was great. I was skeptical about Steevio & Suzybee – instead of bringing hippie noodling, they summoned up super tight, Mathew-Jonson-esq techno.  And, of course, Berlin never lets me down.
Jlin & Foodman at Brooklyn Bazaar
I hope I've talked about Jlin enough that you know she is amazing – and she was.  Jlin is maybe post-footwork … whereas Foodman adds at least one more "post".  He also stole the show a bit, if the dude in front of me shouting "Future of music!" was any indication.  Beats that you can't count, weird FM melodies, production so clean it becomes polite, and so on.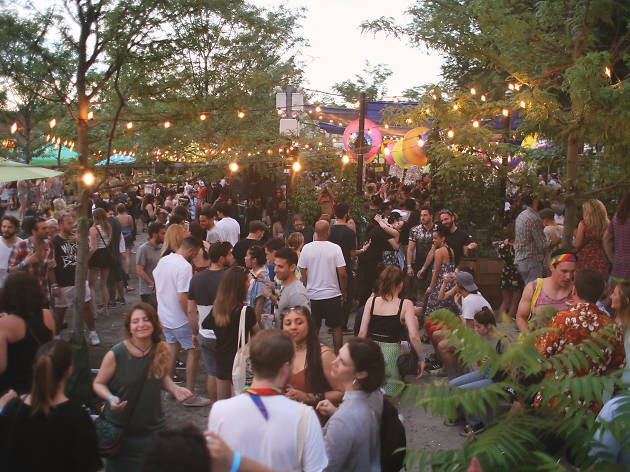 Mr. Sunday at Nowadays
Justin Carter & Eamon Harkin have so much to be proud of, and this is such a great party.
Actress, DJ Marfox, Via App, at Good Room
Three great people at the height of their powers – especially, DJ Marfox should be shouted out for playing three accordion-based bangers near the end of his set and freaking us all out in the best possible way.
Honorable mentions to that one salsa band in that one bar in Paris, to The Black Madonna at 1896, to Planet Giegling at Good Room, to Egyptian "The Dick Is Real" Lover at Fabric, to running into The Drifter at Farbfernsehrer seven years later, and to Ellen Allien & Kim Ann Foxman at Good Room