2015: concerts of the year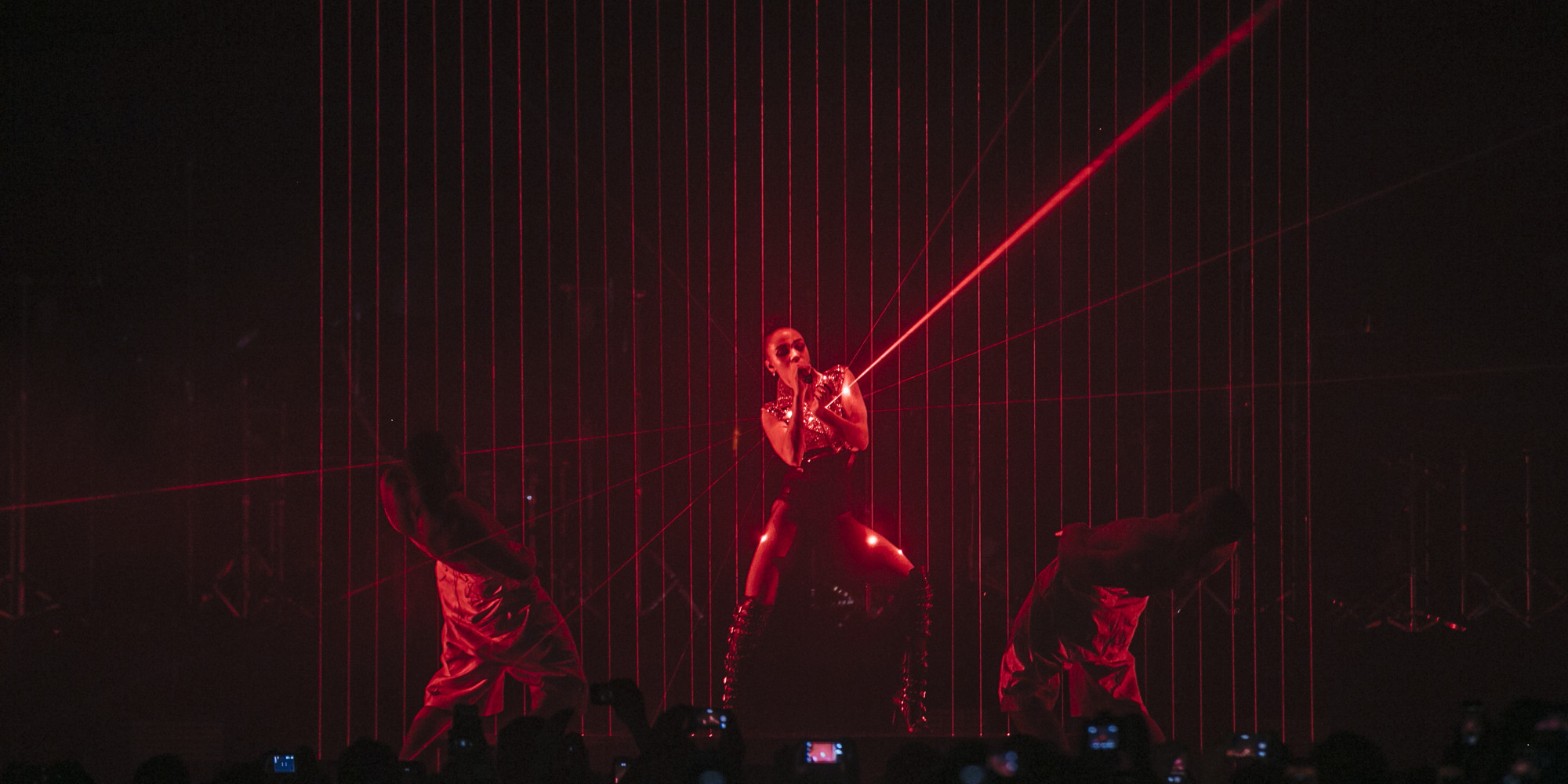 FKA twigs presents Congregata
Oh.  My.  God.  Impossible voice, amazing choreography, undeniable stage presence, mindboggling lights (yes, that's a laser off a sequined top), show of the year by a country mile.  FKA twigs is a far, far better future of pop music than we deserve – if you are not watching her, start now.
James Holden Live at Le Possion Rouge
My boy.  I think I'm out of superlatives for Holden, and his live show of The Inheritors deserves all of the ones I've used already.
SK Kakraba at Bossa Nova Civic Club
"come at 11 there's an african dj", texted a friend of mine.  If he had said "there's a man playing the gyil", which is what I walked into, I would have been there on the dot.
Floating Points Live at Music Hall of Williamsburg
Concerns about accidentially going to a Third-Stream show not withstanding, this was a monster of a thing:  11 players, amazing visuals, huge sounds, huge peaks.
Honors out to Holly Herndon at The Wick, the Dark Circuits show at Spectrum, a tiny NYU composer's concert with lots of Feldman, and the NY Phil's CONTACT concert at National Sawdust.  More next year.